【ManageBac】Why Does The Turnitin Similarity Report Fail To Show Up?


If an instructor enables Turnitin for the Task or Deadline after the due date, the similarity report will be failed to show up.

Tasks created in ManageBac can have Turnitin enabled at any time. But the integration will only work properly if Turnitin is enabled before the due date of the task.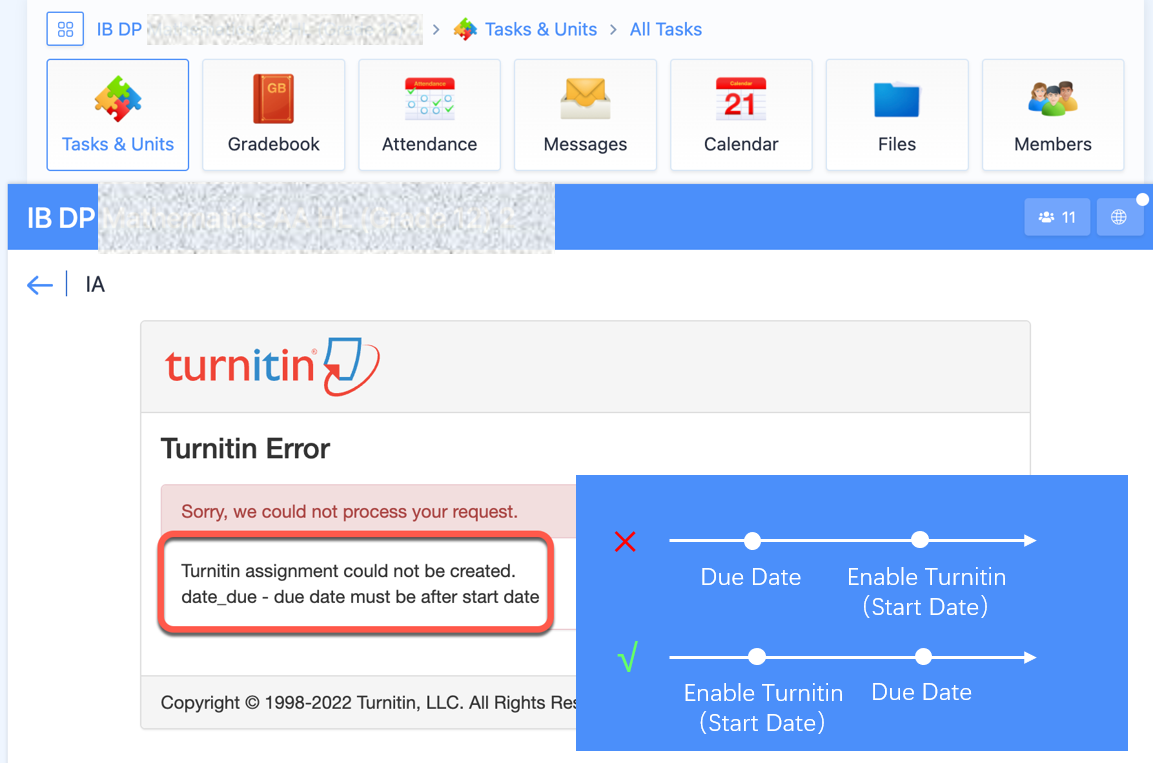 <<< To resolve this, please follow the steps below:
STEP 1  Select "Turnitin Feedback Studio" in Additional Options.
STEP 2  Extend the due date and time via "Edit Task".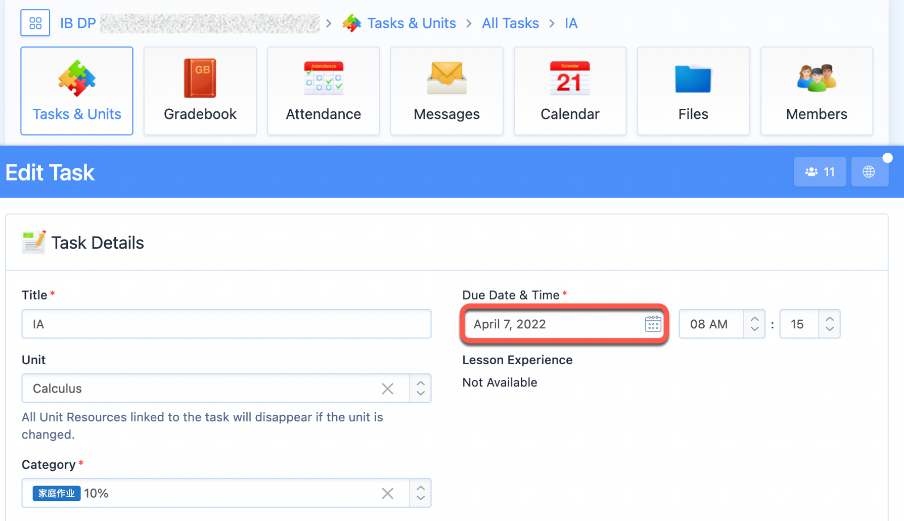 STEP 3  Click on the "Feedback Studio" tab to customize the Turnitin Feedback Studio settings. Click on the "Settings" icon and push the Start Date to a date before your first student's submission or set it as the task creation date. Remember to click the "Submit" tab to save the changes.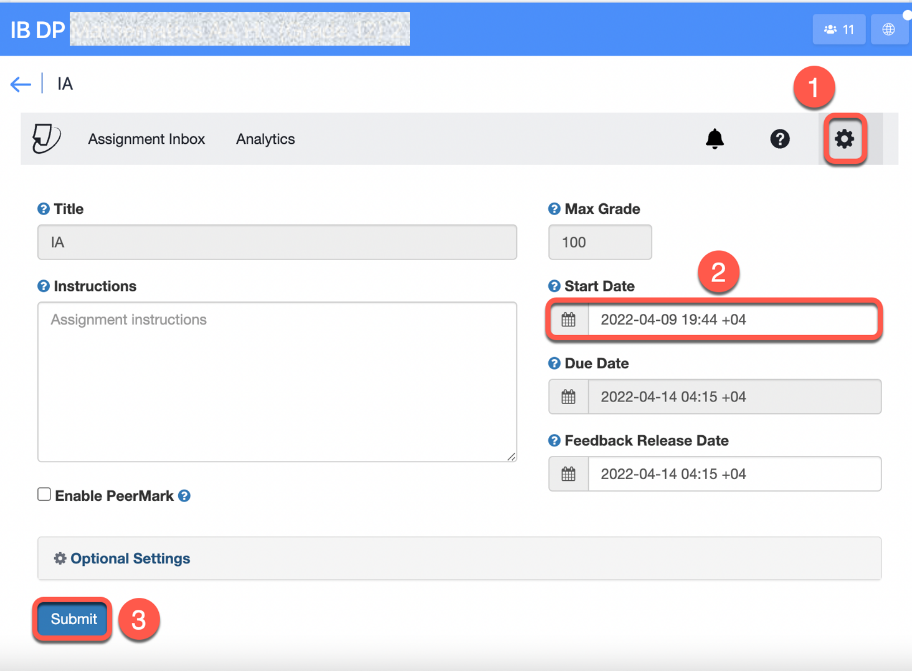 STEP 4  Then, click "Submit Coursework to Turnitin", to push the files through to Turnitin servers and generate similarity indices.

STEP 5  Return to the Task and refresh the website. The similarity reports should be able to view.

To avoid this error in the future, please make sure to enable Turnitin Feedback Studio while creating the Task. If there is any question, please don't hesitate to send an email to k12@igroup.com.cn for further guidance.